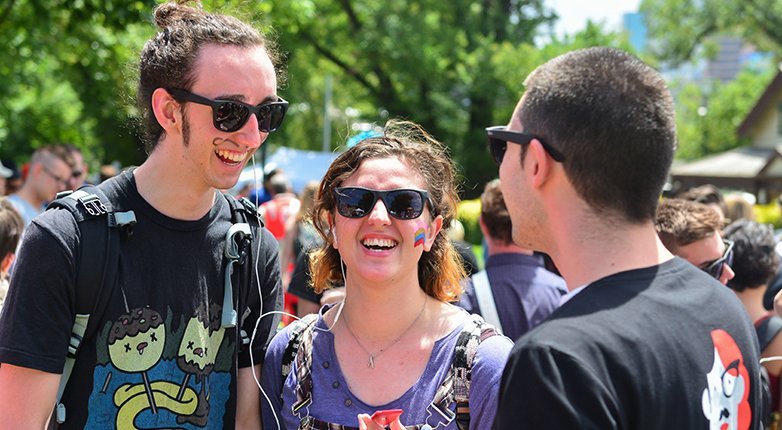 The challenge
NAB set the challenge to increase engagement with its brand activation at Midsumma Carnival. With a culture of diversity and inclusion already ingrained within NAB, the sponsorship of Carnival was an exciting opportunity to promote the message externally. The concept needed to be bold, unexpected and human.
NAB achieved a 500%
increase in interactions
with its sponsorship activation
at Melbourne's Midsumma Carnival
from the previous year.
The solution
We created an adventurous twist on the old crowd favourite Truth or Dare. Centred on the messaging of More Out & Proud, the activation was designed specifically to encourage attendees to feel open and proud of who they are.
We created a platform that facilitated open and honest conversation, promoted connection and demonstrated what LGBTI inclusion looks and feels like in Australia.
Carnival-goers interacted with each other as they executed dares and filled the Pride Tree with colourful leaves displaying honest, heartfelt truths of participants.
Strategy
Events and Experiential
Branded Environments
Communications Direction
Creative Studio
The outcome
The 'un-bank like' activation gave people the opportunity to experience the NAB brand in a positive light that was relevant to the occasion and the Pride Tree lives on in The Village at NAB 700 Bourke in Melbourne.
We built upon the success of the 2015 activation with NAB's Share House in 2016.