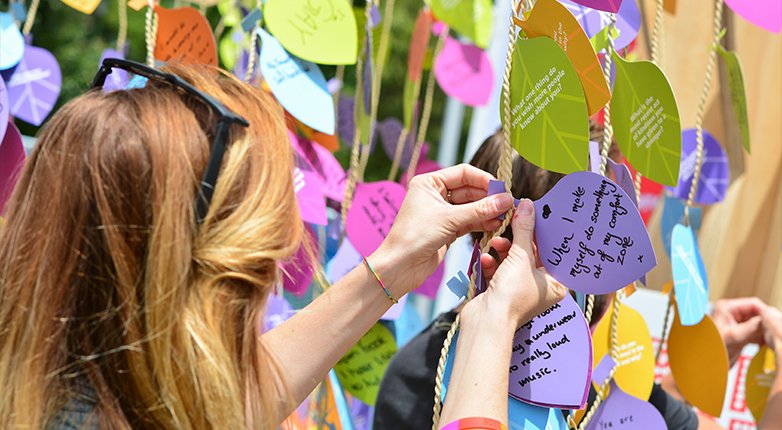 Challenge
With corporate sponsorships often appearing tokenistic, how does a 'big bank' become an authentic part of the LGBTI community?  
With a three-year sponsorship in-hand NAB was embarking on a journey that needed to be meaningful for both its employees and the community at large. 
We were asked to 'dream big' with helping bring NAB's vision for inclusion to life, which is exactly what we did... 
"I loved working with Aesthetic on our activation for Midsumma Carnival. The concept they came up with was nothing short of awesome and our activation on the day was smart, engaging and authentic."
Solution
We created and executed a human centred, three-year Midsumma sponsorship and experiential strategy, encompassing internal and external communications and live experiences. 
To build authentic connections and engage diverse audiences, we developed a phased approach to build trust over time.   
This approach was to Listen, Facilitate, and then Participate and it became the driving-force behind our strategic three-year sponsorship journey with NAB. 
Year One: Listen. 
NAB Truth or Dare  
Careful not to make any assumptions about who the audience was and what was important to them, Truth or Dare was created to encourage attendees to feel open and proud of who they are. NAB was there to listen, observe and build a meaningful experience.
Year Two: Facilitate. 
NAB Share House  
Using the insights gained from 'listening', NAB's Share House was designed to facilitate conversation and connection. Continuing with the theme of personal exploration, friends, families and strangers were faced with questions that would encourage open and honest communication. 
Year Three: Participate. 
NAB Memory Bank
As festival-goers now saw NAB's sponsorship as coming from a genuine place, the Memory Bank activation invited them to build something with NAB. A hybrid experience – live and digital – a custom web-app allowed people to 'phone-in' and share their stories, immediately adding them to a digital time capsule that people could listen to at Carnival and beyond. 
Outcome
This award-winning activation campaign saw an increase in trust in the NAB brand and its place at Midsumma Carnival from the LGBTI community.  
The success of the sponsorship resulted in 
A

n upward trend in the percentage of NAB employees who felt comfortable to identify as LGBTI

 

A year-on-year growth 

in employee volunteer numbers for the festival 

 

The strategy also paved the way for the current 5-year Principal Sponsor partnership.

 
"It's not every day that our employees get to part of an activation that's delivering meaningful experiences to over 100,000 people."  Tony Dang, Chair NAB Pride  
For a deeper immersion into the strategy and activations behind NAB's three-year sponsorship journey, a full case study is available to download here.